Summer Scrimmages!
---
---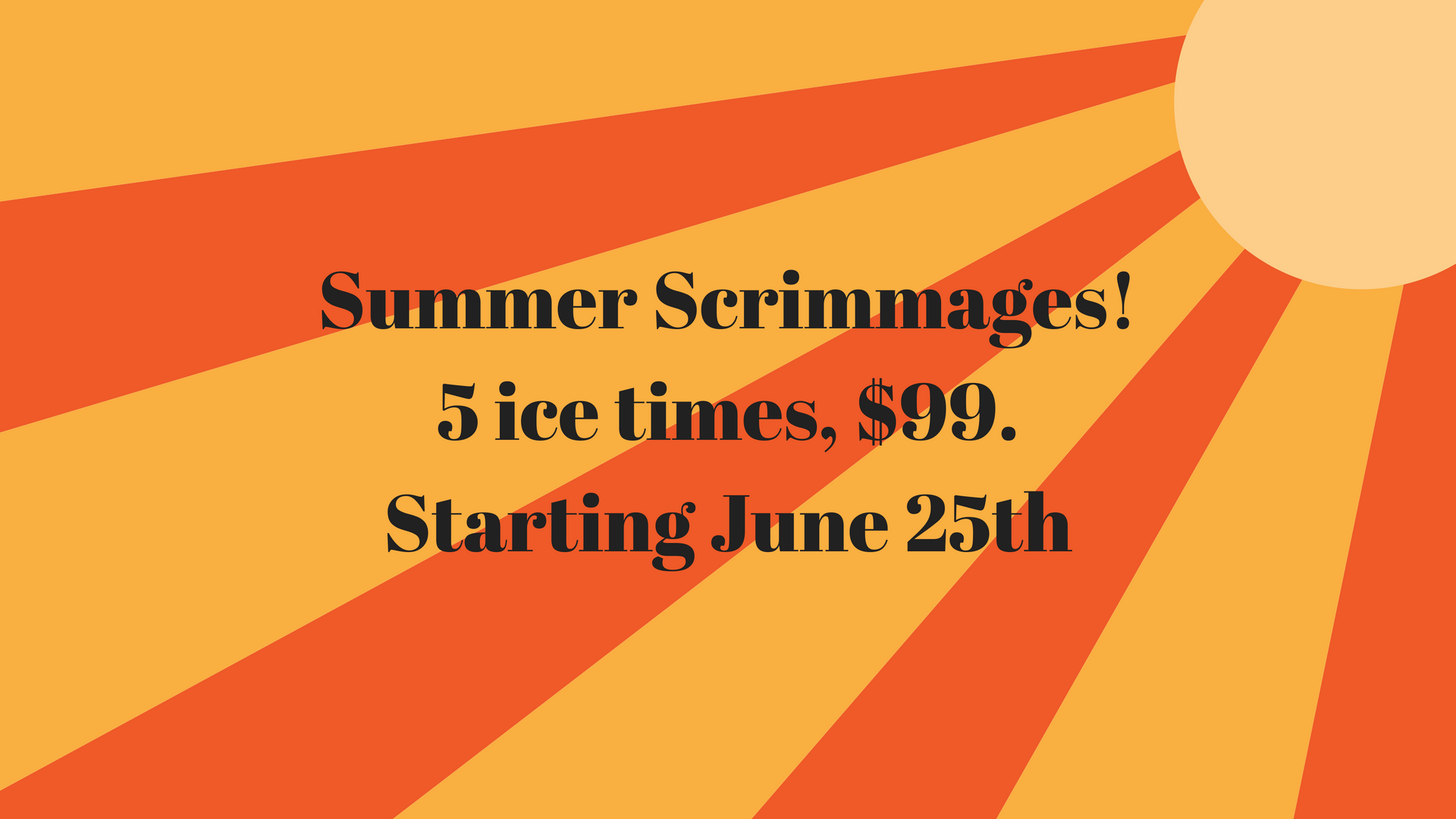 ---
Here are the details for the 5-session Summer Scrimmages. Please share this with anyone who may be interested in informal Summertime "games."
The name of the game is fun! Scrimmage-only sessions feature lots of opportunity for creativity with an emphasis on skating and puckhandling.
Head Coach is Glenn Wheeler
ABSOLUTELY NO BODYCHECKING.
Just $99. for skaters.
No charge for goalies with
own
equipment (but must preregister as there are limited spaces).
Midget and Juvenile - Mondays
Hockey 3/4 - Mondays
Atom PeeWee - 4 Tuesdays, 1 Wednesday
PeeWee Bantam - 4 Tuesdays, 1 Wednesday