Message from Carolyn Hart
---
---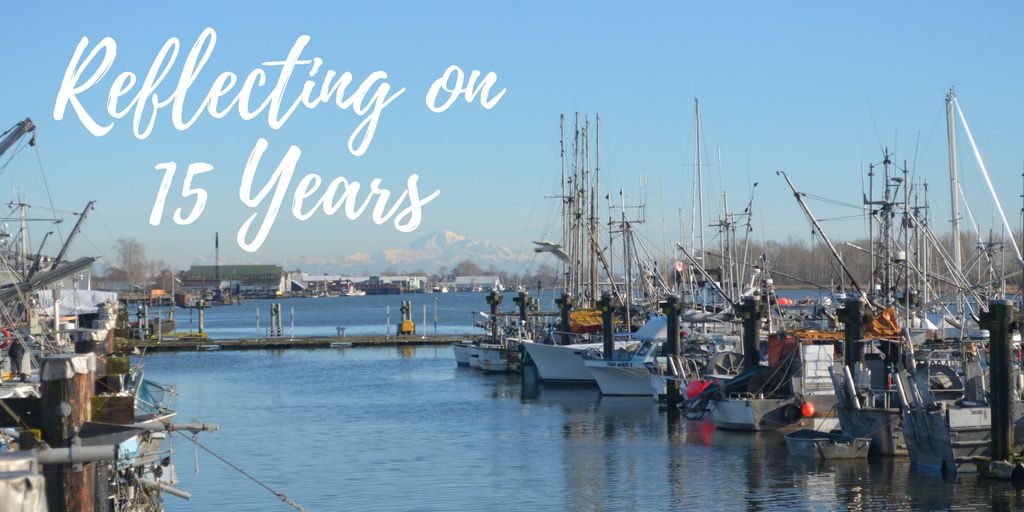 ---
Hello Everybody,
As many of you are aware, my son is currently playing in his final season of minor hockey. It is hard to believe that 15 years of Seafair and Richmond will come to an end in less than two months.
One day, you may be in my place and counting down the final "road trips" and opportunities to cheer on players that you have watched play so often that you could identify them without seeing a number or a face. It is a very melancholy feeling. I know that tears will be shed when the last playoff game is played and we walk out of our final minor hockey game together.
This week, something unusual happened at our next-to-last regular season Home game. It caused a long delay at the start of the game and it gave me a chance to reflect on the past fifteen years.
The game was against a Squamish Juvenile A1 team that arrived with just 7 skaters and 1 goalie. Unfortunately, the Squamish goalie arrived without his helmet/facemask. The 9:15 pm game could not go ahead unless a goalie helmet was found. We checked the Minoru Equipment Room but we knew, before we unlocked the door, that we would not find one there. Somebody asked an "Ice Guy" for help without luck. In the end, Assistant Coach Glenn Wheeler drove home, grabbed one of his son's helmets and raced back to the rink. The game started late but nevertheless, it was played by 25 young men who love the game. It was a pretty tame affair, as each team took just one minor penalty. In the end, the score was lopsided, as you might expect, but the loudest cheer was for a very tired Squamish squad that made the trip in miserable weather, scored the final goal in the game and played hard throughout. They must have been exhausted when they climbed into their vehicles and headed for home.
There are some things that you notice in Juvenile, that you don't realize when you are in Atom, PeeWee, Bantam or even Midget and I hope you will indulge me as I explain.
Firstly, the players who arrive at third-year Juvenile Rep aren't necessarily the ones that you might have thought would be there. Honestly.
My son made a tough choice this past September; he wanted to play as many shifts and games as possible in his last season so he asked for a release and chose to play Juvenile. In Juvenile, he has played with former Junior A, Junior B and drafted players. He has also played with many players who never got a "whiff" of Junior hockey. He's played with players who had untimely injuries that dashed their hopes of playing in higher divisions, players who took a year off somewhere along the way and players who are working hard to balance school or a job demands while playing hockey. Some players are paying for their registration and team fees themselves. In Juvenile, he's played with former opponents and with players who were on Rep teams "above" him and "below" him way back when we started. The thing that Juvenile players have in common is that they are not being pushed by anybody. They love the game and they choose to be there.
In my opinion, Juvenile hockey is the purest minor hockey you will find. It is truly my honour to cheer for our players, our coaches and our parent group.
Another thing that is noticeable by third-year Juvenile; there are a lot of players who aren't playing anymore. A lot.
When this group played first-year Atom, there were six Rep teams in our community so it was a relatively large group of players. Richmond teams each had 15 players so probably about forty-five '97-born players played first-year Atom Rep hockey when my son did.
Looking back, there are players who played A1 in Atom and PeeWee who stopped playing partway through their teens. There are players who went away to post-secondary school and are focussed primarily on that now. In the entire group of Richmond/Seafair '97s
who played Rep in Atom, there are just 4 young men playing Junior B hockey and 1 playing Major Junior A. There are less than 20 playing Juvenile A. About half of those who started out. That's it.
One of my good friends' son is also a '97 and he played hockey elsewhere in PCAHA. He was drafted but didn't stick with the team. He later played Junior B hockey with more than one team and now he doesn't play at all. Somewhere along the way, the flame was extinguished. It is heartbreaking.
When I think back to Atom and PeeWee, one of the things that I remember is the parents who stood in the corner of the rinks during our games. I am sure it is just my imagination, but I remember them wearing black. Certainly, most of the time, their moods seemed to be black. They had some pretty strong opinions about what the coaches, referees, the division director and/or the association should be doing differently and how much better the team would be with or without a particular player or coach. They were sure that different players should have been released and that a different (better) power play would have greater success. I suppose they thought that coach or that season would determine if their child "made it." It's my sense that, for those families, the ride home was more about what the players/coaches/referees did wrong than about, "I loved watching you play."
It is not an exaggeration to say that almost all of those parents' sons and daughters are no longer playing hockey. Can you imagine?
In Hockey 3, we encountered a parent who timed the shifts and criticized the volunteer parent coach if his child was shortchanged by 30 seconds.
That dad's son is no longer playing hockey either.
The delay this past week and the sportsmanship demonstrated reminded me of a situation that happened when my son was playing PeeWee hockey. The "incident" didn't happen with our team and didn't directly affect us. It was with another Rep team, one that my son could have been on. The team showed up for a game and their opponents had the wrong colour jerseys. It seems that the parent volunteer who had the Home team's jerseys had been in a car accident and hadn't delivered the Home jerseys to the rink in time for the game. The visiting coach refused to play the game and soon, it seemed, everyone in the 96/97-born hockey community was talking about what had happened. Crazy, eh? How ridiculous is it to think that a coach would demonstrate such poor sportsmanship?
I am so grateful that my son plays on a team that went above and beyond to help an opponent on Wednesday. I am so glad that it did not occur to his coaches to pull a stunt like the PeeWee coach pulled so many years ago.
By the way, this is not the first time that our team has done something like that. Last year, during the Juvenile Provincial Championship, an opposing player arrived at Minoru Arena without a stop sign on the back of his jersey. When we couldn't find a new stop sign, we cut one off an old jersey and handed the visiting team a stop sign and a needle with thread so that he would not miss a game.
Occasionally, I'll see a question on social media along the lines of, "What advice would you give your 20-year-old self?" I'm going to switch it around and answer, "What advice would you give your Atom-parent or Pee-Wee parent self?"
Firstly, I highly recommend getting to know all the players' names and their parents' names. Cheer for everybody. Cheer in a way that makes it impossible for an 'outsider' to figure out which player(s) you drove to the rink.
Secondly, do not be jealous when players skate better or shoot better or are better goalies. If you ask any Midget or Juvenile Rep parent or coach, they will tell you that a lot can change in a few short seasons.
Share snacks amongst the parents. Offer to pick up tea or coffee, arrive with baked goods or chocolate or candy. It's all happening in the stands during Juvenile A1 games so there must be something to it. Chatting in the lobby and sitting together works too. If you are fortunate, over the years, you will spend a lot of time with these folks, waiting outside dressing rooms. You might as well be friends.
Don't sweat it if your child doesn't make the team that you'd hoped for. It is not the end of the world. No matter which team your child plays on, hopefully, your goal is for him/her to enjoy hockey and to continue playing so you can cheer. Forever.
If you are really, really fortunate, the stars will align and you will be in my shoes one day. You will have had the opportunity to watch and cheer and enjoy as many minor hockey games, tournaments and drives home as possible. I feel truly privileged to have shared this journey with my son and I know many other parents who feel exactly the same way.
Speaking from experience, the opportunity to say, "I loved watching you play," is priceless. Don't miss your chance - even once!
Best of luck to all of our teams in this year's playoffs. I will see you and cheer with you at the rink.
Carolyn