Interested Parties Should Submit by December 21, 2017 at 4:00 pm PST
---
---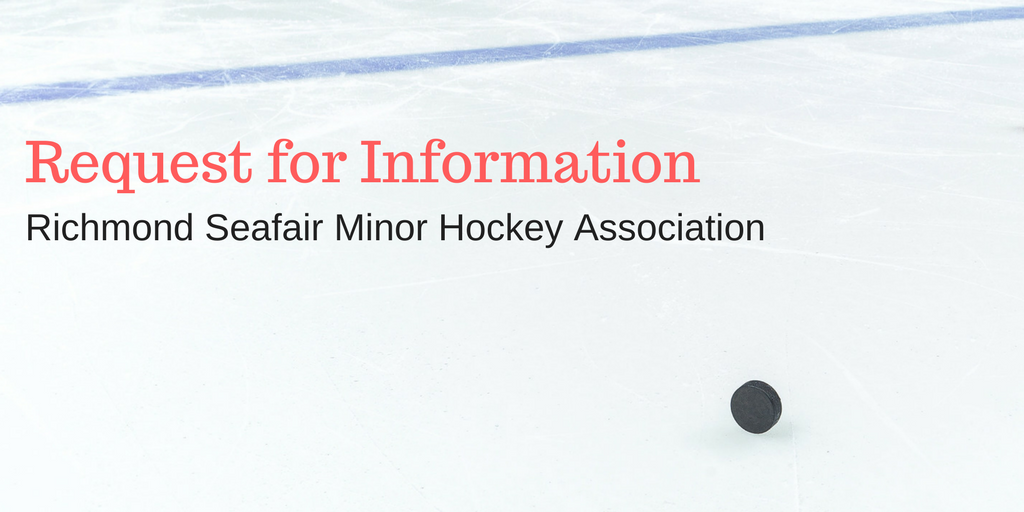 ---
1.1 Overview
The Richmond Seafair Minor Hockey Association (RSMHA) will begin operations in the 2018/19 Season with the amalgamation of the Richmond Minor Hockey Association and the Seafair Minor Hockey Association. RSMHA is presently developing its strategic approach to the future procurement of Hockey Developer services. A key component of this strategy is obtaining input from industry on best practices and current trends in minor hockey development .
1.2 Purpose of this Request for Information
Through this Request for Information (RFI), RMSHA is seeking responses from vendors who provide Hockey Development services. RSMHA's focus in this RFI is to consult the market and explore potential solutions to meet our requirements, including ideas and recommendations on service scope, strategy and approach for the future delivery of hockey developer services.
1.3 Respondent Suitability
RSMHA is interested in hearing from vendors who provide hockey development services in the support of Minor Hockey Associations and who have both the experience and capacity to provide the range of services described in this RFI.
Through this process, we are interested in exploring a number of issues which may impact the RSMHA's ability to effectively use Hockey Developer resources in meeting its objectives. We do not presuppose any solution or contractual construct for respondents.
Interested parties (Respondents) are invited to respond to this RFI by submitting a Written Response to the RSMHA.
For more information on the RFI process, please follow this link.