Preregister now for The First Shift
---
---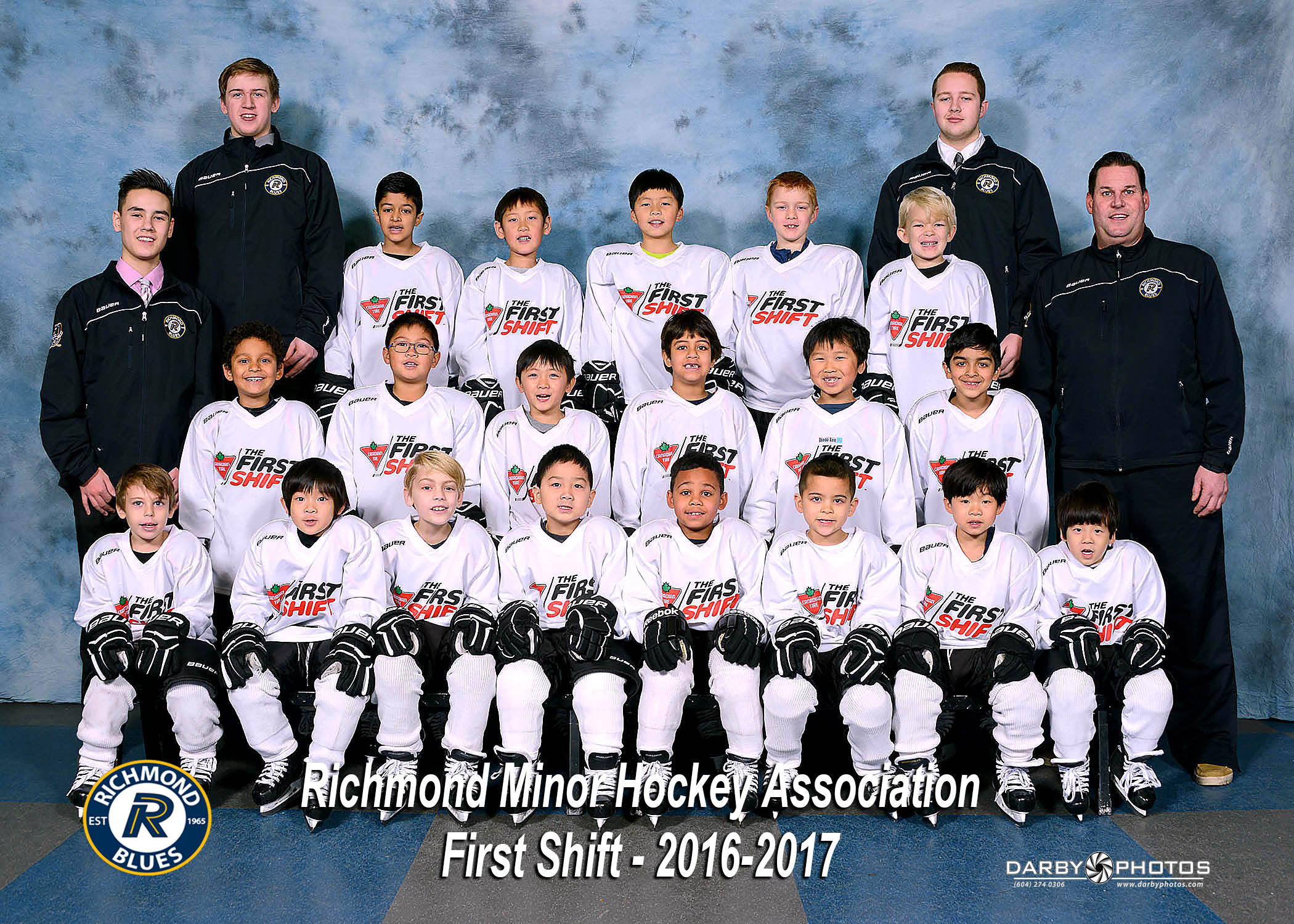 ---
Please contact us now to preregister your child in this outstanding program. Details about the program here.
If you live in Richmond, apply now for Fall 2018
If you live in Richmond, please email your child's name, date of birth, address and parent contact information to office.rmha@gmail.com


Introducing THE FIRST SHIFT.
Designed to help your child fall in love with hockey before you buy all the gear, our six-week learn to play program focuses on having fun while learning basic skills. Equipment is included with registration, which is only $199.
Equipment distribution location and time to be confirmed.
Ice times are not yet known.

How is The First Shift different from other learn- to-play programs?
The First Shift is a program designed to ease kids and their families into the sport of hockey in a fun and friendly environment. We begin with a Welcome Event offering information and activities to help build kids' confidence and make them, and their parents, more comfortable in the hockey environment. There are 6 sessions - one per week on the same day, at the same time to make it convenient for parents to schedule. The focus of the on-ice sessions is fun, teaching kids basic skating and fundamental hockey skills through play.
What is a Welcome Event?
The First Shift kicks off with a Welcome Event which is our opportunity to welcome you into our hockey community. We will introduce kids and parents to local program administrators, and coaches, provide an overview of the 6 week program, and offer important information about proper fit and maintenance of equipment, as well as demonstrate how to get dressed. After the 30 minute information session, each child is individually fitted for the equipment he/she will collect and take home- ready to start the first session!
If my child is older, will he/she skate with the younger kids?

All skaters are on the ice together at one time. However, the instructor/skater ratio of 1:4 ensures participants will be divided into small groups according to age and skating experience level.
How many kids will be on the ice at one time?
The First Shift program is limited to 45 skaters.
What is the ratio of instructors to skaters?
The ratio of instructors to skaters is 1:4 which allows instructors to create smaller groups within each session, and provide maximum individual attention.
What will my child learn over the course of the 6 week program?
Your son or daughter will have fun! In addition, participants will move at their own pace, through fundamental skating and hockey skills. The program runs 6 sessions, which allows kids time to build confidence and improve in order to experience a sense of achievement.